Ralph Potato Olympian is getting a little bit squishy.
This means we are taking one last photo shoot of it, before it is unceremoniously turfed.
Here it is, sporting the bronze medal Ralph made it for achieving a third place score: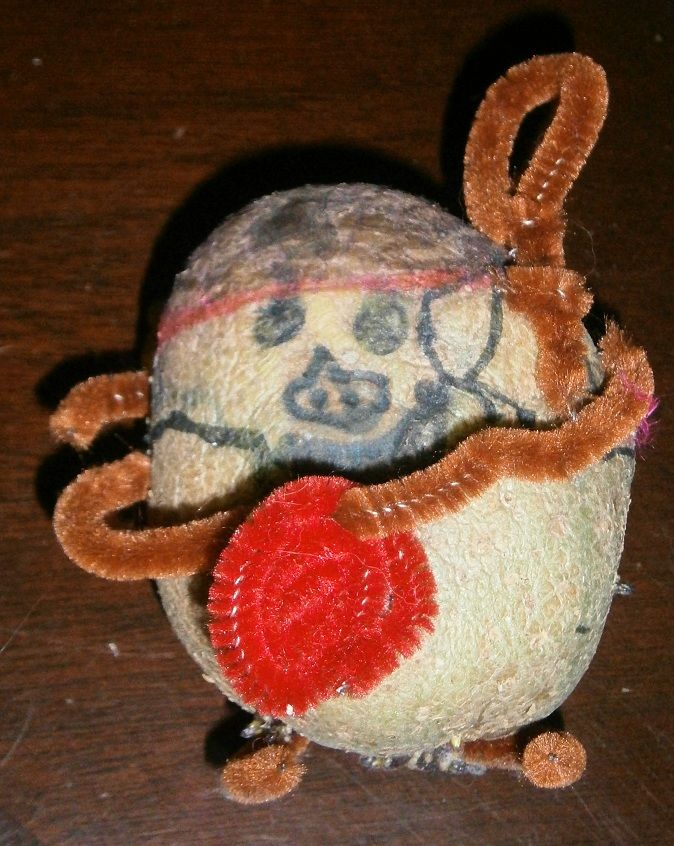 His name was "Pota". Perhaps Harry Pota?
I feel bad to see him go, but rotten potato juice is no fun.